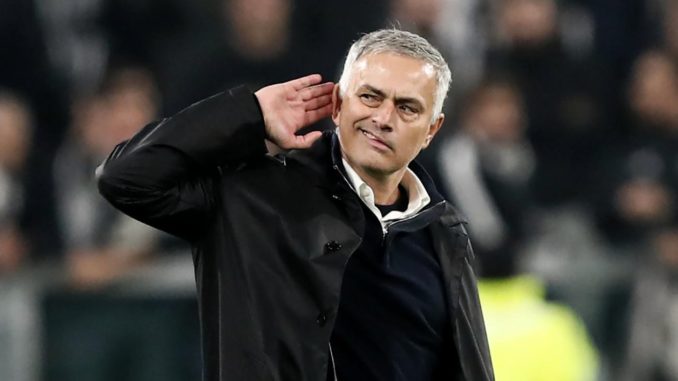 COVID-19 aka the coronavirus continues to plague the planet and prevent sporting schedules, but behind closed doors, a business must go on as usual. Tottenham manager Jose Mourinho is set to make some huge changes to the squad this summer – let's take a look into the moves that Tottenham are making.
London's richest club will be looking to flaunt their checkbook this summer, and with Jose Mourinho in charge, I have no doubt he'll deliver some nice surprises to the Spurs line-up for next season.
With the current pandemic (coronavirus) preventing scheduled competition from resuming, it's not certain that the transfer window will open in the summer, but clubs and agents alike are still preparing for business per usual.
Five-star swoop
Since the late-season arrival of manager Jose Mourinho, it's been evident the manager has different plans for their style of play with certain team members being left side-lined.
And now the former titleholder will have a huge transfer budget to play with, he's already planning on a 5-star signing to strengthen the squad in the positions he feels most necessary.
Spurs will be gunning for somebody to play alongside and potentially compete with star center-forward, Harry Kane, especially after his injury problems of recent. They'll also be looking to fill positions at right-back, center-back, attacking midfield and also an anchorman in midfield.
Spurs have shown an early interest in Willian, who currently plays for their rivals Chelsea and is reaching the end of his contract. The deal is currently on hold and will remain on hold for obvious reasons, one of the few remaining actives league is in Nicaragua, which should give you an insight of how serious the current pandemic is affecting football. It's not even known if the summer window for transfer will even open with the current campaign on hold. There's a good chance we'll see the dates for transfers windows slightly adjusted, which could farewell for some, and not so well for others.
Either way, Tottenham has huge plans for a squad upgrade as they've shown a lot of interest in a lot of areas. Mourinho has already sealed the deal with Giovana Lo Celso back in January, along with Steven Bergwijn from PSV.
Philippe Coutinho back in the EPL
One of the more interesting transfer rumours would be that of Barcelona star Phillippe Coutinho. The former Liverpool star made his presence known in the English top-flight before being swooped up by Spanish giants Barcelona, where his form seems to have dropped.
The problem with Coutinho would be his reasoning for showing interest in Tottenham. It would be a route back to Liverpool, as the current league leaders have no interest in signing him from Barcelona; he believes his chances of playing for Liverpool again are stronger when he's opposing them.
Liverpool agents made it clear they have little interest, but Tottenham, on the other hand, is keen on showing the Brazilian in West London.
Replacing Jan Vertonghen
With no in-game minutes for Tottenham, this season and no agreement reached for a new contract, it's becoming quite clear the Tottenham defender is on his way out.
Football Insider spoke to former Spurs striker Darren Bent, who gave some insight into the reasoning behind Jan's need for time over money;
"That's what it always comes to; when you're a senior player it comes down to the length of contract rather than the actual money.
"It's strange, you tend to want a little bit more security. We understand that there's a lot of young guys coming up behind you, hungry and waiting to get going, but at the same time, you need to look after yourself.
"When you're playing on a one-year deal, the club's always in control because if he has a very good year the club might turn around and say they're still not going to give you another one. If he's got a two-year, it's on his terms a little bit.
"I know what will happen now – if he doesn't get the second year he'll have to look elsewhere which I'm sure he wouldn't want to do."
Tottenham offered Jan a one year deal which wasn't good enough for the Belgian, as he requested two years on the deal.
He's been a rock in Tottenham's defense since 2012, with 311 appearances since joining the club but with two defenders already on the hit list for manager Jose Mourinho, there's a good chance Jan could be making his exit this summer. It's been said that Serie A giants Inter Milan are leading the pack when it comes to interest in the defender.