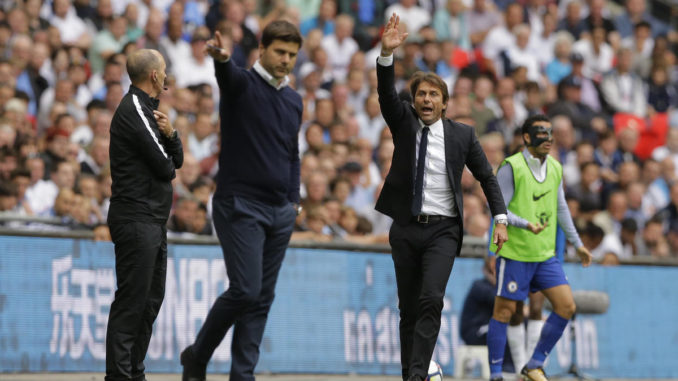 After claiming he would 'not change Spurs for another job in the world' in an interview in November last year, six months later and the Spurs boss is being very candid about his future at the club by claiming that 'even if he wasn't at the club next season, the project will continue'.
Even after his side swept Watford aside on Monday night, the former Saints manager refused to be drawn on questions about his future, so is the Argentine trying to hint that an exit is possible?
Ironically, it seems that Liverpool may hold the answer.
Pochettino has been linked to Real Madrid numerous times this season and should he leave Spurs, it would surely only to go to the Spanish giants, otherwise what would be the point in leaving?
Current Real boss Zinedine Zidane has come under increasing pressure this season after a disastrous La Liga campaign which sees Los Blancos currently sit fifteen points behind arch-rivals Barcelona heading into this weekend's El Clasico.
Despite unprecedented success in charge of Real (one La Liga title, Two Champions League trophies, two Supercups and two Club World Cups), it appears that memories are short in the Real hierarchy and success must be instant if you are to have a long-term future at the club.
However, Zidane has one saving grace, a Champions League final. Barring an epic collapse, Zidane's men will face Liverpool in the May 26th final and one would assume that if Real make it three in a row, then Zidane has made himself almost unsackable.
However, lose, and the axe will swing almost immediately thus opening the door for Pochettino to swoop in.
It is not hard to see why Poch would be interested in Real, after all, they are one of the biggest clubs in the world and he would be almost guaranteed to win silverware, but it would still take careful consideration.
Spurs move into a brand-new stadium next season and now Poch has established the lilywhites as regular Champions League competitors, one would be cautious about moving to Madrid especially after the way they have treated Zidane despite his success.
Of course, this is mostly speculation, but it is bred from somewhere but how ironic it is that Liverpool hold the key to what could be the biggest transfer story of the summer.