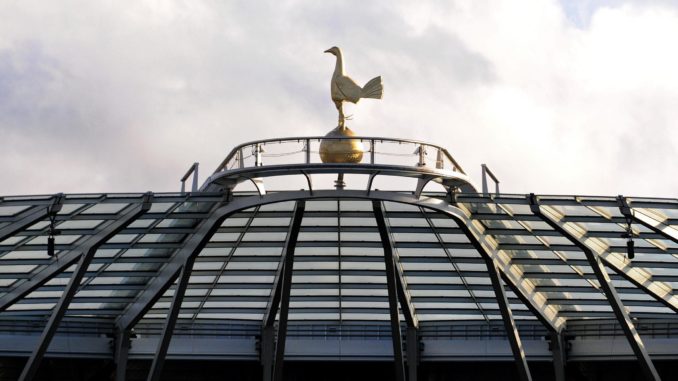 Now when you're building a football bet for your weekly acca on a Saturday morning Spurs won't be high on your list given their recent form.
But perhaps there is a little more cause for optimism than the reactive world of football media and social media 'experts' would have you think?
Spurs have actually won four games and only sit two points behind the Manchester clubs with Newcastle, West Ham and Burnley in their next three.
Despite some shocking performances including the North London derby and a tepid second half against Chelsea all may not be as bad it seems.
Harry Kane has started off slowly which he mysteriously always seems to do in August and with his pre-season transfer rumours/debacle the England captain will have been distracted but his Europa League hat trick may show signs that, as everyone would expect, he'll score goals.
Heung-Min-Son is off the back of a new contract and looked electric in the 2-1 win against Villa whilst Christian Romero and Gio Lo Celso have impressed alongside Lionel Messi wearing the Argentinian colours.
Emerson Royal looks to be an upgrade at right back and should settle in further whilst Eric Dier for all his detractors has started the season without really making any key errors.
Pierre Emile Hojbjerg is a consistent performer and with Oliver Skipp making a name for himself in the Spurs centre midfield with his combative displays they could add the protection that was sorely missed in the Emirates nightmare with the likes of Dele Alli and Tanguy Ndombele leaving huge spaces in the centre of the park.
That 8/10 position is a conundrum for Nuno Espirito Santo as he seems to be over-stacked with the aforementioned Alli and Ndombele capable of playing there and the injury ravaged Lo Celso.
Spurs fans will want to see a settled side moving forward with a solid core that allows the exciting attacking players to encapsulate "The Spurs Way" which was sorely missed under Jose Mourinho.
Mourinho got plenty of stick for his pragmatism but common sense and looking at the assets at his disposal he surely knew if he didn't let in many he could rely on Kane, Son and Lucas Moura to make something happen.
For Jose it didn't but his Portuguese compatriot is seemingly already under pressure in this modern footballing world with managers given short shrift and Saudi investment funds.
In fact it's only the new owners at Newcastle coming in that has knocked Nuno from the top of the 'Next Manager to be sacked' odds in the Premier League, after seven league games, in which he's won four and beaten the champions Manchester City!
So for all the doom mongers out there let's grab a little bit of perspective and realise football clubs like Spur won't win every game 4-0, in fact no football clubs do that including Pep's Abu Dhabi boys.
It's a long season with lots of games and teams will go through plenty of patches of form both good and bad.
But a team with Harry Kane and Heung-Min Son in it will win plenty.