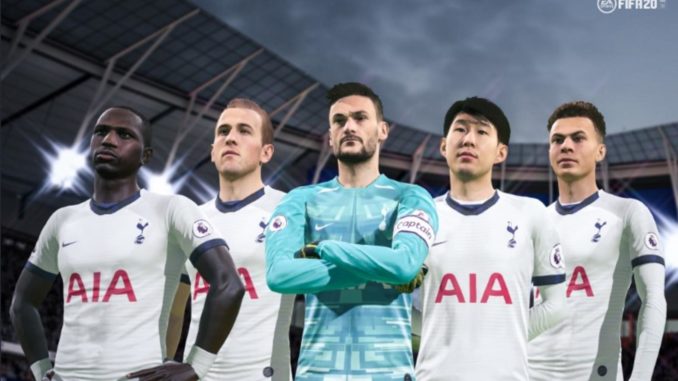 The release of FIFA 20 is always a date that football fans have earmarked in their calendars, and this season wouldn't have been any different. Supporters would load up the game and play with their favourite team and identify the ratings on each player in their squad. Some may cause outrage, with players hoping that they may have been significantly higher, while others may think that the rating would accurately represent the player's ability.
Tottenham Hotspur are one of the better sides in the Premier League, and their squad is packed full of high-quality international players. But, how do their players rate on the latest instalment of FIFA?
Toby Alderweireld
Defender
Rating: 87
Toby Alderweireld is one of the best central defenders in the Premier League and has been since he arrived at Southampton from Atletico Madrid. He didn't have the best of season's last campaign, but his towering performances in the Champions League ensured that the club reached their first Champions League final. They had feared that they were going to lose him over the summer, but ultimately, he stayed at that would be welcome news for Tottenham fans that play FIFA.
Christian Eriksen
Midfielder
Rating: 88
The second-highest rated player on FIFA for Spurs in Christian Eriksen, and like Alderweireld many had feared that his future might have lay away from north London. However, he ultimately stayed, and that could ensure that they have the best possible chance of cementing a top-four finish according to Spursforlife.com. Eriksen's passing ability will be a huge hit for Tottenham fans on FIFA, as he will be able to find the runs of the attacking players in the final third. However, those who play in career mode will want to tie him down to a new contract as soon as possible to avoid losing him on a free.
Dele Ali
Midfielder
Rating: 84
It was a disappointing season last time out for Dele Ali, and that is highlighted in his FIFA rating. He missed large portions of the season through injury, and that pattern has continued this campaign. He burst onto the scene as a 16-year-old with MK Dons, and that forced Tottenham to make their move. His first few seasons with Spurs saw him become a hit with fans and ensured that he represented England on a recurring basis. However, he will have work to do this season to ensure that his rating grows again. On career mode, his rating will rise quickly and will become an essential member of the squad.
Harry Kane
Striker
Rating: 89
Harry Kane remains one of the best strikers in world football, and he has maintained his rating on 89 from FIFA 19. He will be the first name on your team sheet when in control of Spurs, and his finishing on either foot will ensure there is always a chance that he will get his name on the score sheet. If you aren't playing with Spurs but try and sign Kane on career mode, then you should be prepared to bid a lot of money for the Englishman, because he won't come cheap.