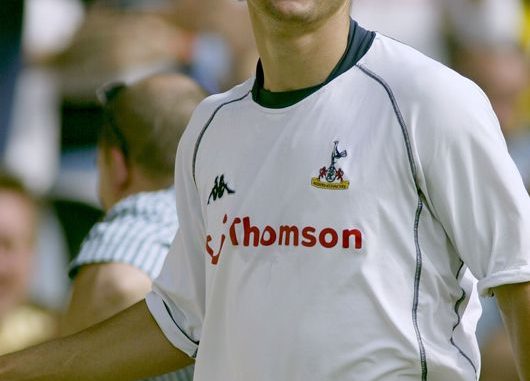 Tottenham have had some pretty woeful strikers over the recent years. Most fans will mention Mido, Sergei Rebrov and Grzegorz Rasiak. Another notable example is Helder Postiga.
He arrived at the club with a great deal of excitement. After all, he was just 20 years old, a foreign import from then Primeira Liga Champions Porto. Indeed, during his time at the club he notched 22 goals in 58 appearances. This is a very promising return from such a young man. Again, this transfer was initially lauded by Spurs fans, since he was brought in for less than £7m. A bargain!
However, he was another player, who like Roberto Soldado and Vincent Janssen most recently, 'flopped'. During his time at Spurs, he managed precisely one Premier League goal in 19 appearances. He wasn't around for a second season at the club. In fact, he fled back to Porto for some more successful football.
So, what was the big issue? How does a player suddenly turn from a goal scorer to a dejected, demoralised 'flop'? The answer lies in the differences in the types of football and football culture that exists. Each league and each country has its own styles of play, levels of physicality and standards. The English game is notoriously physical, not just in terms of strength and robust challenges but in the pace of the game. Unfortunately, Postiga simply wasn't cut out for this type of football, or at least, he wasn't given enough time to adapt.
It is interesting to compare Postiga with the example of Erik Lamela. Lamela's first season at Spurs was shocking. A record-signing, he couldn't meet the expectations of his price tag. Again, this is partly due to the different type of football. He came from AS Roma, from the Italian game. However, he was not shipped out immediately like Postiga. Instead, he has taken many seasons to slowly develop into the player he is becoming today. With three goals already this season, the faith has paid off. Perhaps Tottenham Hotspur couldn't afford the same patience with regards to Postiga. But, it is a shame that he was unable to make his career work in England.
Postiga did score an important goal. He help send his side through to the Carling Cup quarter final in Spurs' 3-1 victory over Manchester City in 2003. In true exasperated striker style, he ripped off his shirt which he threw into the crowd. He hadn't scored for thirteen matches. Unfortunately, this goal didn't spark any purple patch. Again, to make a more contemporary reference, this moment was almost identical to the likes of Soldado and Janssen, with either hands over face or a roar of elated joy in grabbing a rare goal. A futile celebration and an empty goal that changed nothing in their respective Spurs' careers.
Glenn Hoddle's signing was a failure. There is a great sense of irony looking back on the player's comments prior to the deal. He said "Tottenham are a Premiership club with a lot of history and that's worth everything," before adding "But I'm not ruling out the move being a trampoline where we all end up as winners." If the club was meant to be a trampoline for Postiga, it must have been a faulty one indeed. For all his promise and progressive outlook, he failed to become a star for Spurs.