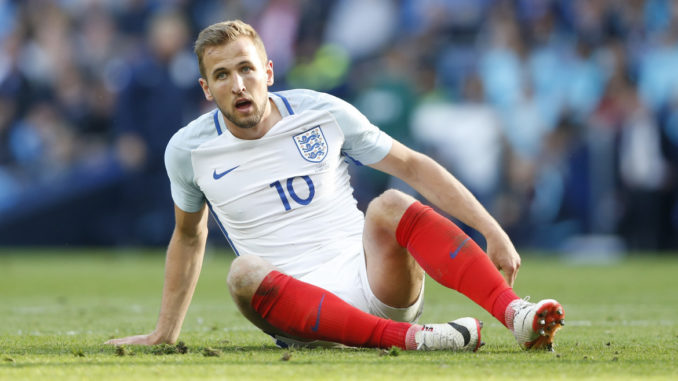 After a miserable performance against Iceland, England crashed out of Euro 2016 in disgrace. During the tournament, some of the Tottenham players' performances were completely alien to how they had played in the Premier League. Does this forebode dark times ahead of the club?
Strikers
Major criticism falls on Harry Kane. This is for his free-kick taking, his lack of movement and the all round failure to score goals. This seems to suggest that he's going through a rough patch and has suddenly plummeted from Premier League top scorer to benchwarmer. This certainly isn't the case. He has scored 46 goals in the last two seasons in the league and is clearly a talented young player. Any striker has goal droughts but the drought during the tournament is hardly his own doing. A striker like him needs good service, whether it is good crosses into the box, threading him through on goal or laying it to him on the edge of the box. Instead, he had to try and forge his own chances due to the complete lack of service. Coupled with teams that put 10 men behind the ball it is no surprise that he failed to score. No England player scored any more than one goal in the tournament anyway. If one goal makes Jamie Vardy the fairy-tale wonder player and makes Kane the donkey, then it is completely unjust. His performances don't signal any dark forebodings, as he will undoubtedly take some well-earned rest before coming back to fire on all cylinders. A player of his class will find the net again eventually.
Midfielders
England's most important midfielder was Eric Dier. Deployed as the midfield anchor, he really excelled and proved his maturity and ability. He was one of the first names on the team-sheet and rightly so. He gave good protection to his defence and turned his hand to play some fabulous balls up to his attackers. His free-kick was sensational as well as surprising and gives Tottenham another set-piece taker when Christian Eriksen tires of banging them in from 30-yards.
The other Tottenham midfielder involved in the tournament was Dele Alli, who perhaps didn't perform as well as he could. It was often the case of near misses in terms of shooting, but his general play was often uninspiring. He has had a massive breakthrough season at Spurs and really deserves a rest. Arguably, his ineffectiveness is due to the fact Hodgson did not utilise him in the best position which is behind the striker. This is mainly due to the fact Wayne Rooney had to be shoehorned into the team which really limited Alli's chances of playing this position. Once rested, and deployed in his favoured position, there is no doubt he will light up the Premier League once again, despite the harsh England critics.
Defenders
Kyle Walker was arguably England's best player, his key highlight was achieving man-of-the-match against Wales. Furthermore, when Roy Hodgson bizarrely chose to rest him against Slovakia, the team suffered as a result. Nathaniel Clyne is solid defensively but is too conservative offensively. England severely missed Walker. Criticism fell on his shoulders after the horrific Iceland match, due to his poor marking off the throw-in. One lapse of concentration does have serious consequences in this match, but ultimately it was England's complete lack of creativity and clinical play that cost them. The match was easily recoverable but was not recovered. Every defender makes mistakes, and to lambaste him when he has had an otherwise flawless tournament is unfair. He has been going from strength to strength at Spurs and will undoubtedly have another fantastic season at the club.
The other England fullback was Danny Rose, who too had a good campaign. He was just as effective as Walker and was again missed in the Slovakia match. Whilst no England player looked great against Iceland, there were no major bloopers for him. It seems the blame for England's shortcomings has landed on the entire squad, despite the successes of some of the players.