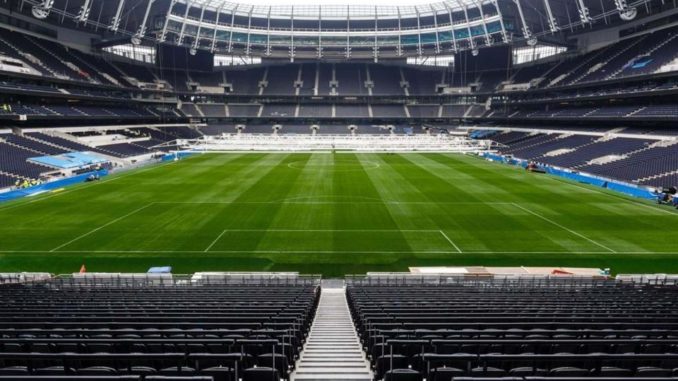 Compared with the exceptionally high standard set by Mauricio Pochettino in recent years, you'd have to say that it's been nothing short of a dismal start to the campaign for Spurs so far.
With just 13 points taken from 11 games in the league, any hope of keeping pace with the likes of Manchester City and Liverpool in the title race has quickly vanished. Add to that the disappointment of crashing out to lowly Colchester in the Carabao Cup and a 7-2 drubbing at the hands of Bayern Munich in the Champions League and it becomes even more obvious that things aren't quite right in the dressing room.
The curious thing is that nobody saw this coming prior to the start of this year's campaign. If anything, last year's terrific run to the Champions League final looked like something to build on, giving fans hope that this year could be the year that the team finally pick up a long-awaited trophy. And even though things aren't looking too bright at the moment, it's not completely over just yet.
Let's take a quick look at three key factors that Pochettino's side must change if they are to stand any chance of turning their season around.
Resolve the Christian Eriksen saga
So far this season, Eriksen has looked a shadow of the dynamic playmaker we've seen in recent years, something which many fans are attributing to his failed attempts at securing a move to Real Madrid during the summer transfer window. Whilst it could just be a case of poor form, it does look like the Dane is struggling to find the desire to keep giving his all in a white shirt.
With his contract due to expire next summer, Pochettino and Levy are clearly faced with the choice between offloading Eriksen in the January window and pocketing a bit of cash or keeping him for the rest of the season until he almost certainly leaves on a free transfer next year. At this stage, many fans would probably choose to offload sooner and start the process of recruiting another creative playmaking talent.
Qualify for the Champions League knockout stage
Despite showing a gulf in quality against German giants Bayern Munich, Spurs still have a great chance to secure a knockout round spot in this year's Champions League. Their 5-0 victory over Red Star Belgrade was a much-needed result and something that the team can look to build on in their remaining group matches. They are as low as 1/10 to qualify from their group in the football betting at bet365 even though they only picked up four points from the first three games.
Another solid run in Europe would do wonders for the confidence levels among the squad right now, particularly as things are looking fairly bleak on the domestic front. A few strong performances from the likes of Harry Kane, Son Heung-min and Dele Alli could be all it takes to rejuvenate the team's form as we head into the busy winter period.
Buy a fullback – and sell the deadwood
There's no doubt that the right-back position has proven to be a major weak spot in the team this season. Throughout the team, the likes of Serge Aurier and Victor Wanyama continue to get their chances, though it's clear that their defensive ability just isn't up to the grade. Even the talents of Danny Rose look to be on the wane for some strange reason, something that hopefully can be turned around as the season progresses.
It's no surprise that many fans are calling for Levy to open the cheque book in order to sign a full-back in the January transfer window, though with so much deadwood clogging up the squad it's hard to picture the board going all out to bring in a world-class option.
Anyway, it'll be interesting to see whether Pochettino can get us back on the right track before Christmas – it certainly can't get much worse than what we've seen so far.